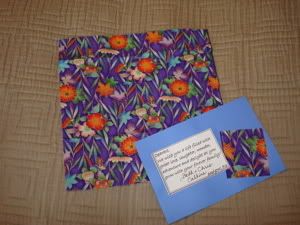 This wish and square came from Beth & Chris Calkins through CHI's quilt square exchange group. I was so delighted to see the bright fabric and the beautiful floral print.
Their wish read this:
Dearest,
We wish you a life filled with
great love, laughter, wonder,
adventure and delight as you
grow with your forever family!
Thank you so much Beth & Chris!!