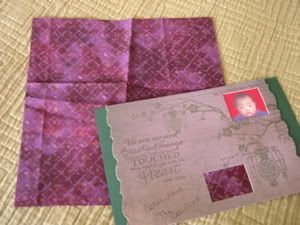 We received this quilt square and wish on Monday May 7th from the Beaudoin family in New Hampshire. They too are a family involved in our agency's quilt square swap.
This is what was written on their wish card:
The best and most beautiful things cannot be seen or even touched. They must be felt with the heart." - Helen Keller
Thanks Beaudoin family!!!