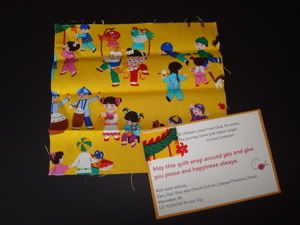 The Clutter family is also a part of my Peppermint Pearls group. They sent this very bright fabric for Emilija's quilt.
Their wish is:
All children come from God, for some,
The journey home just takes longer.
-Author Unknown
May this quilt wrap around you and give you peace and happiness always.