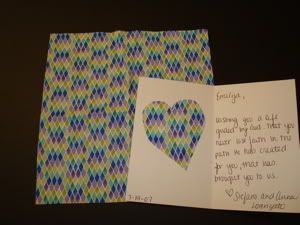 This wish came from my dear cousin Anna and her husband, Stefano. Her parents are the senders of quilt square #62 and decided to send coordinating fabrics.
Emilija,
Wishing you a life
guided by God. That you
never lose faith in the
path He has created
for you, that has
brought you to us.
Love,
Stefano and Anna